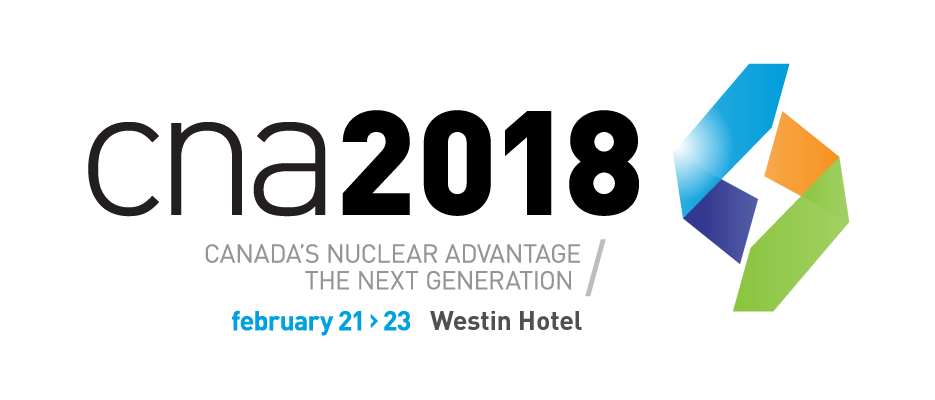 Program
Wednesday, February 21, 2018
12:00 – 20:30 Conference and Trade Show Registration

Registration will be open at the top of the fourth floor escalator at the Ottawa Westin. Here you will pick up your name badge, which is required for entry and your conference kit including all printed information and CNA products.
13:00 – 16:00 Regulatory Affairs Workshop

In late 2016, the federal government launched a comprehensive review of several elements of its environmental and regulatory framework including the Canadian Environmental Assessment Act, the Fisheries Act and the navigable Waters Act. The CNA2018 regulatory affairs workshop will provide an opportunity for attendees to hear firsthand about the proposed changes and the potential impact on our industry. We will also hear from the CNSC regulatory affairs team.
13:00 – 16:00 Public Affairs Workshop

Communicating risk and the science behind risk is incredibly important and yet it's an area where most people fail. How can we better understand and communicate risk?
At this year's Public Affairs Workshop, we will welcome documentary filmmaker Robert Lang and a screening of his latest film: Risk Factor. Together we will explore our perceptions of risk and how to better understand and communicate such an important subject.
13:00 – 16:30 Small Modular Reactor (SMR) Seminar

There has been a sharp acceleration of activity toward small modular reactor (SMR) regulation and demonstration in Canada since last year's Conference. This workshop will hear updates on three key ongoing processes: the SMR Roadmap Project (led by provincial and territorial stakeholders), Canadian Nuclear Laboratories' SMR Strategy, and the SMR Technology Forum (convened by the Candu Owners Group – COG). We will learn how each process is building an essential piece of Canada's national response to the global SMR opportunity.
13:30 – 15:30 Starting your nuclear career (Student Event)

This career information seminar is open to student delegates, and will feature recruitment professionals and a resume review from some of Canada's leading nuclear companies.
14:00 – 16:00 Bruce Power Supplier Forum: Securing our Future

Bruce Power will be holding a Supplier Forum, entitled Securing our Future, at the upcoming Canadian Nuclear Association (CNA) Conference and Trade Show on February, 21st at the Westin Hotel in Ottawa. At this event our CEO Mike Rencheck and a number of the Bruce Power Executive team will outline the steps that both Bruce Power and our supply partners have to take in order to secure our future. As part of the panel presentation Len Clewett will provide details on some of the important changes that Bruce Power is making to the way we work, Kelly Trice and Jeff Phelps will provide an update on our capital programme, our progress to project excellence and the Unit 6 MCR project, and John Soini will highlight some of the many opportunities ahead. The details of the event are as follows:
Time: February 21, 2018 from 2:00 – 4:00 pm in the Confederation Ballroom at the Westin Hotel Ottawa.
Suppliers already registered for the CNA2018 will have access to the Bruce Power Supplier Forum which will take place prior to the Conference opening reception. Suppliers not registered for CNA2018 can purchase a one-day registration package at a nominal fee of $275 at the CNA2018 registration site. The one-day registration will provide access to the Bruce Power Supplier Forum, and the CNA2018 Opening Reception and Trade Show access on Wednesday, February 21, 2018 only.
15:30 – 20:30 Opening of CNA Trade Show Area and Career Fair

At 3:30PM, the trade show will officially be open, and we invite delegates to start visiting our valued exhibitors right away! As in previous years, we will be hosting a prize draw based on a puzzle contest which you will receive at registration. Don't waste your time, the draw takes place Thursday night at 6:15PM sharp! Have your CNA2018 mobile app ready!
18:00 – 20:30 Welcome Reception

Consider this the official opening ceremony of the 2018 CNA Conference and Trade Show. The welcome reception is the first major networking event. Make sure to come hungry!
Thursday, February 22, 2018
07:30 – 08:30 Breakfast and Introductory Remarks

In our opening remarks for CNA2018, CNA President Dr. John Barrett and Chairman of the Board, will welcome out delegates and briefly describe the importance of our 2018 theme, Canada's Nuclear Advantage: The Next Generation.
08:45 – 09:00 Kim Rudd, Member of Parliament for Northumberland – Peterborough South
09:00 – 10:00 Panel: Nuclear Science for the Next Generation



Panelists:
Dr. Jason Donev, Senior Instructor, University of Calgary
Eric G. Meyer, Program and Outreach Director, GenerationAtomic.org
Diana Urrego, NAYGN Durham Chapter Public Relations Chair
10:00 – 10:30 Refreshment Break
10:30 – 11:30 Next Generation Technology: Where Innovation is taking us?
Interview, featuring:
Jeff Lyash, President and CEO, Ontario Power Generation
Mike Rencheck, President and CEO, Bruce Power
11:30 – 12:00 Mark Lesinski, President and CEO, Canadian Nuclear Laboratories
A keynote presentation titled: Science of Tomorrow.
After last year's introduction to the new Canadian Nuclear Laboratories, President & CEO Mark Lesinski will spend a few moments providing you with an update on the revitalization of the campus, and highlights from the organization's Long Term Strategy. Nuclear science and technology holds a great deal of promise to advance solutions across many of the world's greatest challenges; this presentation will highlight work CNL is delivering in support of targeted-alpha-therapies, an emerging medical treatment in the fight against cancer; and our work towards our vision of a demonstration small modular reactor at a CNL site.
12:00 – 14:00 Lunch and Keynote Presentation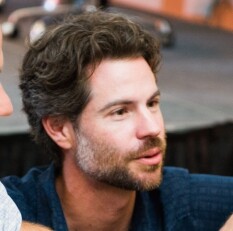 Michael Shellenberger, Founder and President, Environmental Progress
14:00 – 15:00 Panel: Next Generation: Diversity



Panelists:
Rachna Clavero, Director, Nuclear Safety & Environmental Affairs, Candu Owners Group (COG)
Kathleen Heppell-Masys, Director General, Canadian Nuclear Safety Commission (CNSC)
Bob Watts, Vice President, Indigenous Relations, NWMO

15:00 – 15:30 Refreshment Break
15:30 – 16:00 Nuclear Energy in the United States - At a Crossroads

Maria Korsnick, President and CEO, Nuclear Energy Institute, will discuss the U.S. nuclear energy landscape, especially its outlook and industry policy priorities, and compare it with the Canadian context.
16:00 – 17:00 Panel: Clean Energy Coalition: How can it help Canada meet climate change and environmental goals




Panelists:
Cheryl Cardinal, President and CEO, Indigenous Centre of Energy
Jeremy Gordon, Advisor to the Harmony Programme, World Nuclear Association
Glen Hodgson, Senior Fellow and Chair, Low Carbon Growth Economy, The Conference Board of Canada
Dr. Daniel Hoornweg, Associate Professor, Faculty of Energy Systems and Nuclear Science, University of Ontario Institute of Technology
17:00 – 19:30 Trade Show Reception and Prize Draw

This reception will be held among the exhibitors area of the trade show. Snacks will be served at many stations, and CNA prize draws will be held promptly at 6:15PM. Have your CNA2018 mobile app ready!
Friday, February 23, 2018
07:30 – 09:00 Breakfast and Keynote Presentation

Timothy Caulfield, Professor of Health Law and Science Policy
Session title: Is Gwyneth Paltrow Wrong About Everything?: When Celebrity Culture And Science Clash
Celebrities are everywhere! This matters. Seriously. Research shows that popular culture has a profound influence people's health and that our ideals of beauty and success are framed by a celebrity-dominated worldview. In this fun and provocative presentation, Professor Timothy Caulfield will examine what science tells us about the influence of popular culture. He will also debunk common health myths and provide practical, evidence-based, recommendations relevant to both healthcare professionals and to individuals seeking to live a healthy lifestyle.
09:00 – 09:30 Mr. Sandy Taylor, President, Nuclear, SNC Lavalin Inc.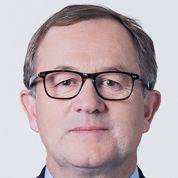 A keynote presentation from Mr. Sandy Taylor titled: Forging Opportunities for the Canadian Nuclear Industry
09:30 – 10:00 Dr. Michael Binder, President and CEO, Canadian Nuclear Safety Commission
Dr. Michael Binder, President and CEO of the Canadian Nuclear Safety Commission, will discuss the current state of nuclear safety regulation in an interview with moderator, Mark Sutcliffe
10:00 – 10:30 Refreshment Break
10:30 – 11:30 Small Modular Reactors: Versatility for a clean-energy future




Panelists:
Diane Cameron, Director, Nuclear Energy Division, Natural Resources Canada
Simon Irish, Chief Executive Officer, Director, Terrestrial Energy
Dr. Kathryn McCarthy, Vice-President, Research and Development, Canadian Nuclear Laboratories
Pierre Oneid, Senior Vice President & Chief Nuclear Officer, HOLTEC International SMR, LLC
11:30 – 12:00 Ontario Minister of Energy, The Honourable Glenn Thibeault
12:00 – 13:00 Lunch
Note: Program is subject to change without notice.