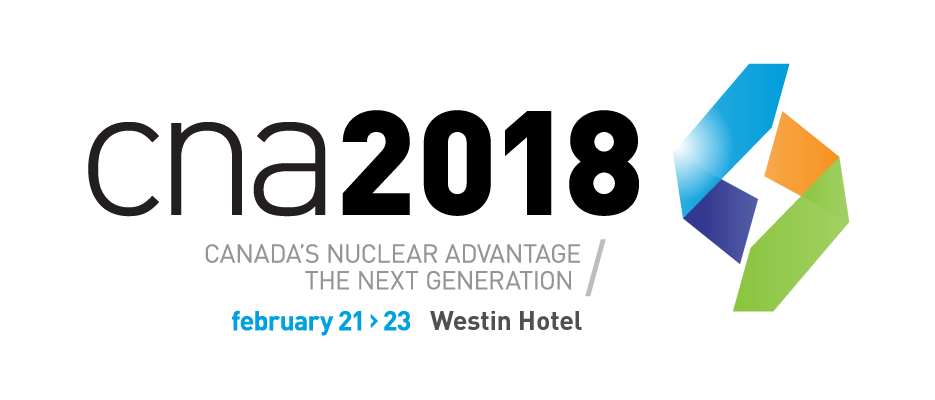 Program
Stay tuned for CNA2018 programming developments.
Wednesday, February 21, 2018
12:00 – 20:30 Conference and Trade Show Registration

Registration will be open at the top of the fourth floor escalator at the Ottawa Westin. Here you will pick up your name badge, which is required for entry and your conference kit including all printed information and CNA products.
13:00 – 16:00 Regulatory Affairs Workshop

In late 2016, the federal government launched a comprehensive review of several elements of its environmental and regulatory framework including the Canadian Environmental Assessment Act, the Fisheries Act and the navigable Waters Act. The CNA2018 regulatory affairs workshop will provide an opportunity for attendees to hear firsthand about the proposed changes and the potential impact on our industry. We will also hear from the CNSC regulatory affairs team.
13:00 – 16:00 Public Affairs Workshop

Communicating risk and the science behind risk is incredibly important and yet it's an area where most people fail. How can we better understand and communicate risk?
At this year's Public Affairs Workshop, we will welcome documentary filmmaker Robert Lang and a screening of his latest film: Risk Factor. Together we will explore our perceptions of risk and how to better understand and communicate such an important subject.
13:00 – 16:30 Small Modular Reactor (SMR) Workshop

There has been a sharp acceleration of activity toward small modular reactor (SMR) regulation and demonstration in Canada since last year's Conference. This workshop will hear updates on three key ongoing processes: the SMR Roadmap Project (led by provincial and territorial stakeholders), Canadian Nuclear Laboratories' SMR Strategy, and the SMR Technology Forum (convened by the Candu Owners Group – COG). We will learn how each process is building an essential piece of Canada's national response to the global SMR opportunity.
13:30 – 15:30 Starting your nuclear career (Student Event)

This career information seminar is open to student delegates, and will feature recruitment professionals and a resume review from some of Canada's leading nuclear companies.
15:30 – 20:30 Opening of CNA Trade Show Area and Career Fair

At 3:30PM, the trade show will officially be open, and we invite delegates to start visiting our valued exhibitors right away! As in previous years, we will be hosting a prize draw based on a puzzle contest which you will receive at registration. Don't waste your time, the draw takes place Thursday night at 6:15PM sharp!
18:00 – 20:30 Welcome Reception

Consider this the official opening ceremony of the 2018 CNA Conference and Trade Show. The welcome reception is the first major networking event. Make sure to come hungry!
Thursday, February 22, 2018
07:30 – 08:30 Breakfast and Introductory Remarks

In our opening remarks for CNA2018, CNA President Dr. John Barrett and Chairman of the Board, will welcome out delegates and briefly describe the importance of our 2018 theme, Canada's Nuclear Advantage: The Next Generation.
08:45 – 09:00 The Honourable Jim Carr, Minister of Natural Resources (invited)

09:00 – 10:00 Panel: Nuclear Science for the Next Generation

Panelists to be announced shortly.
10:00 – 10:30 Refreshment Break
10:30 – 11:00 Keynote Presentation

Details to come.
11:00 – 12:00 Panel: Next Generation Technology: Where innovation is taking us

Panelists to be announced shortly.
12:00 – 14:00 Lunch and Keynote Presentation

14:00 – 15:00 Panel: Next Generation: Diversity



Panelists to be announced shortly.
15:00 – 15:30 Refreshment Break
15:30 – 16:00 Keynote: Maria Korsnick, President and CEO, Nuclear Energy Institute

16:00 – 17:00 Panel: Clean Energy Coalition: How can it help Canada meet climate change and environmental goals

Panelists to be announced shortly.
17:00 – 19:30 Trade Show Reception and Prize Draws

This reception will be held among the exhibitors area of the trade show. Snacks will be served at many stations, and CNA prize draws will be held promptly at 6:15PM.
Friday, February 23, 2018
07:30 – 09:00 Breakfast and Keynote Presentation

09:00 – 09:30 Mr. Alexander Taylor, President, Power, SNC-Lavalin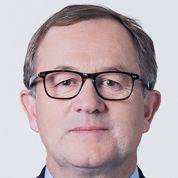 09:30 – 10:00 Dr. Michael Binder, President and CEO, Canadian Nuclear Safety Commission

10:00 – 10:30 Refreshment Break
10:30 – 11:30 Panel Discussion

Panelists to be announced shortly.
11:30 – 12:00 Ontario Minister of Energy, The Honourable Glenn Thibeault
12:00 – 13:00 Lunch
Note: Program is subject to change without notice.