Public Newsletter
Member Spotlight: Bruce Power
May 1, 2016
Tiverton, Ontario is home to Bruce Power, Canada's first private nuclear generator. The CNA recently sat down with John Peevers, Manager of Investor & Media Relations at Bruce.
2015 was a big year for Bruce Power.
Yes, in December we announced with the province of Ontario, a decision to go ahead with the refurbishment of six nuclear reactors. It's a huge game changer for our company as we can now extend the life of our site through 2064. The community is very excited about the economic impact, jobs and potential spinoffs. Our goal is to keep this positive momentum going through 2016.
How Important Is Community Engagement?
From day one when he arrived here, our CEO Duncan Hawthorne, made it clear that community engagement was critical. For us, part of that is a financial investment to our community. Positive and strong relationships with Aboriginal groups are also really important to us so we recently launched an aboriginal investment fund so that we could assist with projects. This program will allow local communities to invest in things that matter to them.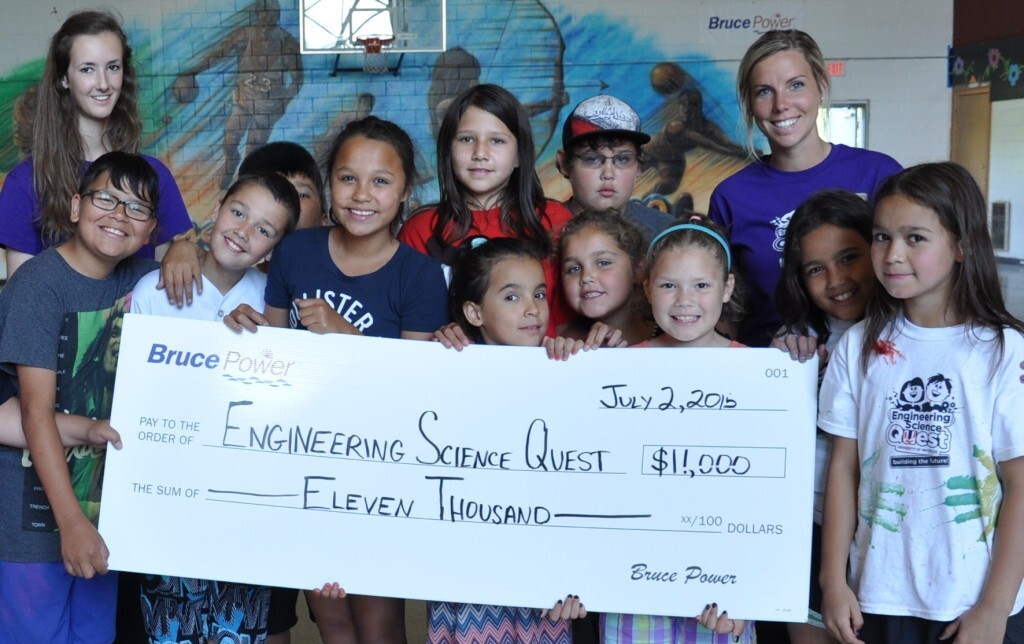 What are some of the other ways you're working with Aboriginal groups?
Bruce Power is proud to be a part of the Canadian Council for Aboriginal Business; in fact we are a gold level member, one of 12 companies who are. So now, we are encouraging our suppliers to get involved by making it one of the conditions to work with us. Supporting First Nations and Metis communities and businesses is vital to us, so when we select our vendor companies, we look at this. We want to work with suppliers that will hire and work with aboriginal groups, make a commitment to understanding their way of life and sponsor the communities by investing in children and families through education and health initiatives.
Can you tell me a little bit about your virtual town hall?
We used to hold a traditional town hall where we would invite the community to come out and talk about what was new with the company and give them a chance to talk to us and ask questions. What we found was that not many people came out so in 2014 we decided to go with a virtual town hall. So now we put out a call to the community about the virtual town hall so that they can participate if they like. 40,000 households in the area were called and 10,000 people participated. It was a great way to let people hear from our CEO and ask questions, so we could actually hear our community.
Whether it's our annual beach party or our community newsletters, we live here and we value the people that not only work for us but support us. We are truly grateful to the community for all their support.