Feature: Innovation
New Fault Detection Technology to Improve Power Plant Safety
February 13, 2015
February 2015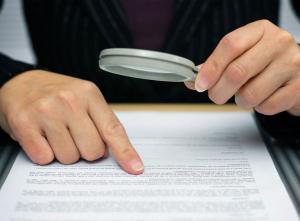 Researchers at the University of Ontario Institute of Technology (UOIT) in Oshawa, Ontario, have been working with Ontario Power Generation (OPG) and Bruce Power to develop innovative solutions for nuclear power plant safety.
The process is called Fault Semantic Network. Dr. Hossam A. Gabbar, who is a professor with UOIT's Faculty of Energy Systems and Nuclear Science (cross-appointed to the university's Faculty of Engineering and Applied Science), says the process will allow nuclear plant operators to truly understand potential fault possibilities and how best  to prevent them.
Dr. Gabbar and students have been developing computer models that use real-time utility data and simulate problems, or "faults," at nuclear power plants.
This model-based approach can be implemented in parallel with a real plant. It is expected to enhance system performance by improving plant safety.
"This will enable operators like OPG and Bruce Power to actually model the fault and model the problems in critical equipment and identify what are the protection barriers or layers and what is the probability of different faults," Dr. Gabbar said.
"It will allow operators to have a better understanding of actual fault propagation scenarios and will link these fault scenarios into safety protection layers to overcome any fault propagation scenario."
Dr. Gabbar and his students have done a number of case studies that simulate things such as steam generation faults and steam pressure faults.
Canada's nuclear power operations have a proven track record of being among the safest in the world. They are highly monitored, stringently regulated and continuously improved through the daily efforts of qualified professionals who are committed to ensuring public safety.
In keeping with the industry's philosophy of continuous improvement, new methods and enhancements to existing methods are being developed in the areas of systems analysis, accident causation, human factors, error reduction and measurement of safety performance.
Using Fault Semantic Network (FSN) for troubleshooting faults in CANDU reactors will only build on the current knowledge and improve safety in the future.