Public Newsletter
Member Spotlight: Bechtel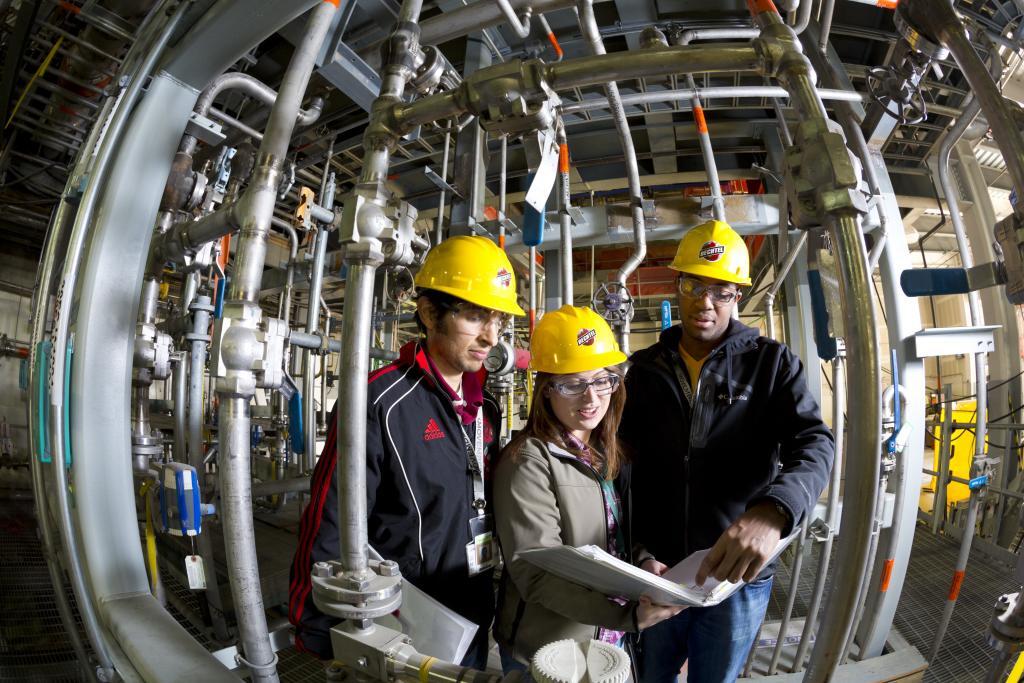 Bechtel is a global engineering, construction, and project management company, employing 55,000 people on six continents. A leader in the nuclear industry for over 60 years, they have worked on 150 power plants around the world. The CNA recently sat down with David Campbell to talk about Small Modular Reactors (SMRs), social outreach and Bechtel's nuclear future.
SMRs:
"SMRs are smaller, factory-built and transportable by rail, truck, or barge. The first modules can be installed and brought online relatively quickly. They require a much smaller up-front capital cost from the operators or utility and can begin generating electricity (and revenue) relatively quickly. There are many SMR concepts out there including our Generation mPower program, in collaboration with BWXT. It is a flexible, cost-effective solution to energy needs while at the same time lowering greenhouse gas emissions."
Social Outreach:
"We support hands-on science, technology, engineering and mathematics (STEM) programming around the world. Some of our sponsorships include providing the opportunity for eleven high school teams to compete in the 2016 FIRST Robotics Competition (FRC) World Championship this past spring. We are partners in Discover E which promotes science and engineering to the next generation, which is truly rewarding.  We also support local and regional programs to the communities that we are a part of.  Last year, we sponsored science kits through the Ottawa Science and Technology Museums' Let's Talk Energy program. Additionally, our company places a strong emphasis on small and disadvantaged business contracting, helping to grow successful partnerships and building a quality based supply chain."
What's next:
"We believe strongly in the future of nuclear power as key to providing round-the-clock, low-carbon electricity. We fully support the Government of Ontario's decision to back the refurbishments of its nuclear reactors and we view Canada's commitment to clean energy as a critical step in making the world a cleaner and safer place. We believe we can contribute in this market, just as we have been doing in the U.S. and the UK.
Over the last decade we have designed and built more than 30 smart city projects in every region of the world, as well as three of the world's largest solar projects. Sustainability has always been intrinsic to Bechtel's engineering, and we know that in order to secure the future we want, it must be efficient, resilient, reliable, carbon neutral, and affordable to operate.
One aspect of resilience that is raising concerns lately is industrial cyber security (ICS) as the "Internet of things" allows remote access to things like plant controls and equipment. Customers are increasingly demanding it and it's an area that we will be expanding in the future."
Newsletter Signup
Sign up for our public newsletter to get the latest information on the nuclear industry.